A Natural Gran in
The Age of the Green Smoothie

The sweetest words I've heard in years came from my husband as I laboriously walked, rocked, and sang-soothed our granddaughter to sleep. He said:
"You are such a natural gran!"
I thought to myself, "Hey, that's exactly what I want to be!"
I want to draw on all those years of experimenting with parenting styles-- (to find that when you finally 'get it right', the kids have flown the nest)...
I want to tap back into what I learned as an Adlerian parenting group facilitator and a counselor to women and kids leaving abusive relationships-- (but without having to set up group rooms, make coffee, and hang out in the reception area of police stations)...
But I also want to do the Play Group/Library Fun Day thing again...
I want to see little hands in the cookie dough but this time I will be more patient, more "into the process" of building an organic relationship and less preoccupied by the mess that will have to be cleaned up...
Being a Natural Grandparent sounds like a second chance at all the good stuff that comes with parenting...
I also want to crystallize all the healthy eating and lifestyle information that we have accrued in this family through the years. I want to model this, but I also want to 'follow my own advice'. I want to practice a natural, healthy way of living so that I can be around to enjoy my grandkids and everyone else I love for many healthy years to come.
I'm so glad you are here reading this, because YOUR recognition and interest means that I am not standing up on this platform by myself, am I? You have some of the same desires:
To knit the qualities that you loved most in your own Granny with what you have dreamed of and read about of the most amazing qualities of the Boomer Granny-- and to be totally natural.
We can do it!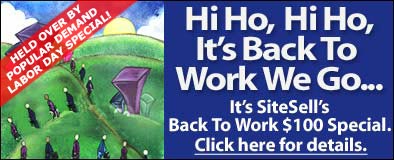 Non-toxic wit and fresh wisdom from a natural gran.
Here is a health assessment that will advise you on possible health issues you are facing and the excellent, green, safe, high quality products to address these issues.
Grand Remedies are those magical potions and health-giving protocols that natural grannies have known and practiced throughout the ages. These are some of the grand remedies that I use.
Grandparenting resources including popular parenting styles, discipline, and tips for managing difficult family relationships and influencing behavior changes
Builiding a healthy house is necessary for a natural gran-- grandchildren need to be sheltered somewhere green and natural.
Find out how to grow a healthy vegetable garden to feed yourself and your family
Healthy Nutrition Guide for grandmothers and their grandkids
Healthy Cookie Recipes that you can make with your Grandkids
A number of healthy fitness tips for natural grannies to keep in shape and enjoy their longevity with their grandchildren.
Together Time gives a list of safe, natural, organic, fun, educational, memorable, loving, attaching activities for grans and their grandchildren to engage in.
Organic Gifts Online for that Organic Mamma (your partner, your lover, your adult daughter, your Mom?) who is so busy nurturing and keeping everyone else healthy and happy.
Here you will find ideas in how to connect with your grandchild on the internet and suggestions for computer activities that are fun and excellent learning for both of you in your 'together time'.
Here is the perfect home biz for grandmothers & other boomers.If you are looking for an ethical, long-established, businss to operate from home see the free evaluation at www.positivelyvibrant.com
contact page for https://www.natural-gran.com
Would you like to share your knowledge about being a grandmother? Great, find out how you can submit your story or tip here.
© copywrite 2008-2009 natural-gran.com

Building Your Own Website is Fun with Solo Build It-- Click Below:
Solo Build It!